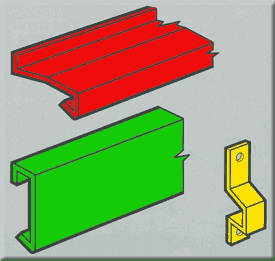 Rimac produce a wide range of fabrications for the building industry in both aluminium and mild steel, including fascias, soffits, cappings, sill sections and brackets.
We will also fabricate special products according to requirement for other industries. We have shearing and folding machines capable of handling materials up to 6mm thick and have full Tig and Mig welding facilities
Products can be supplied in mill finish, anodised or colour powder coated as required in a wide range of BS or RAL colours. Mild steel can be supplied in a galvanised finish.